Charion Co.,Ltd donated 1000 sets of toothbrushes and toothpaste to children in Cambodia.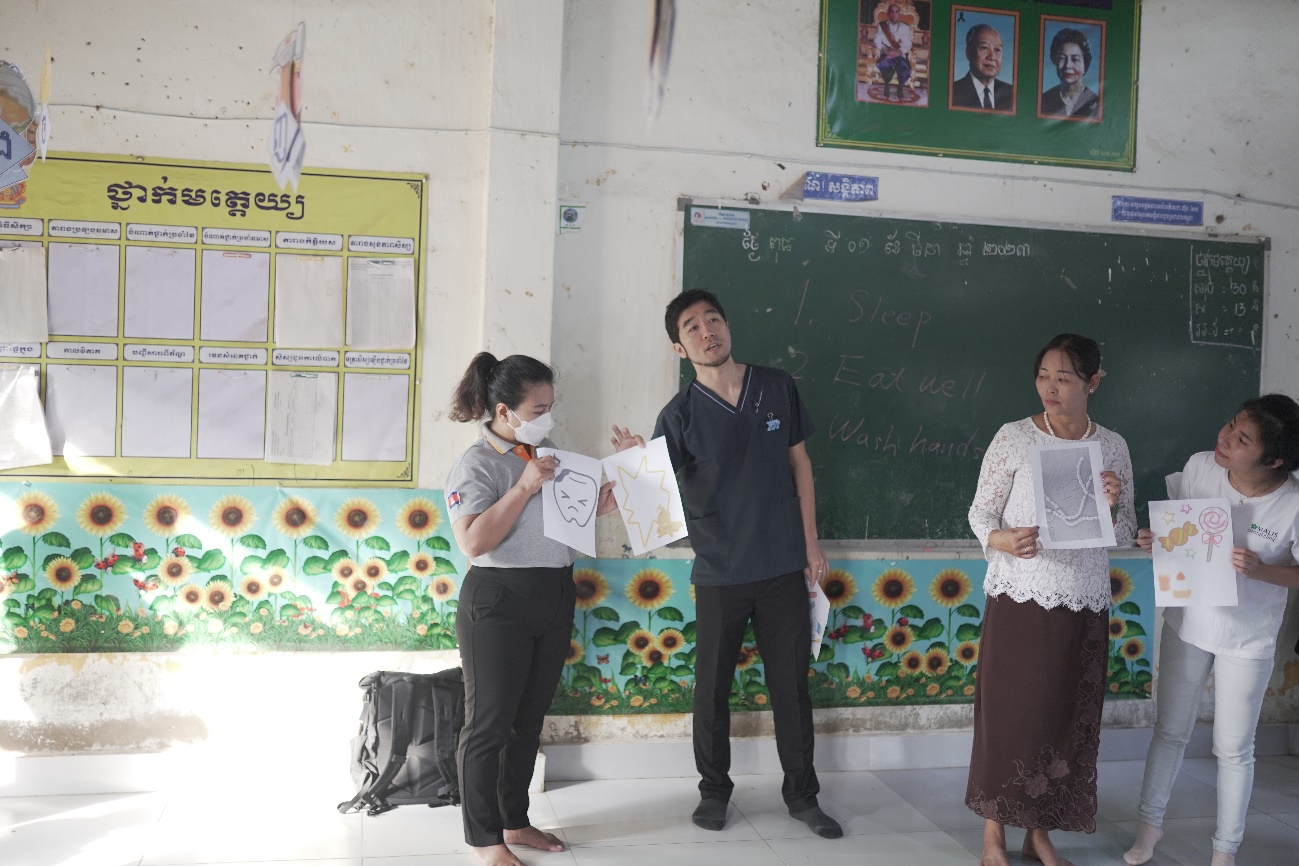 Charion Co.,Ltd(Head office:Tokyo、CEO:Tsunoda Teppei), which is one of the leading
firms specialized in oral care, recently donated 1000 sets of toothbrushes and toothpaste for cavity prevention to the Japan Asia Promotion Foundation (JAPF), a nonprofit organization that supports orphanages, school construction, and employment assistance for underprivileged families in Cambodia. This donation was made with the aim of promoting the dental health of children in Cambodia.

During this initiative, with the cooperation of local Japanese dentists, we conducted health check-ups and examinations. It was found that on average, each child had more than 10 cavities, and many of them did not have the habit of brushing their teeth after meals.

We provided instructions on how to brush teeth using illustrations and models, and we could see that the children were attentively listening and learning.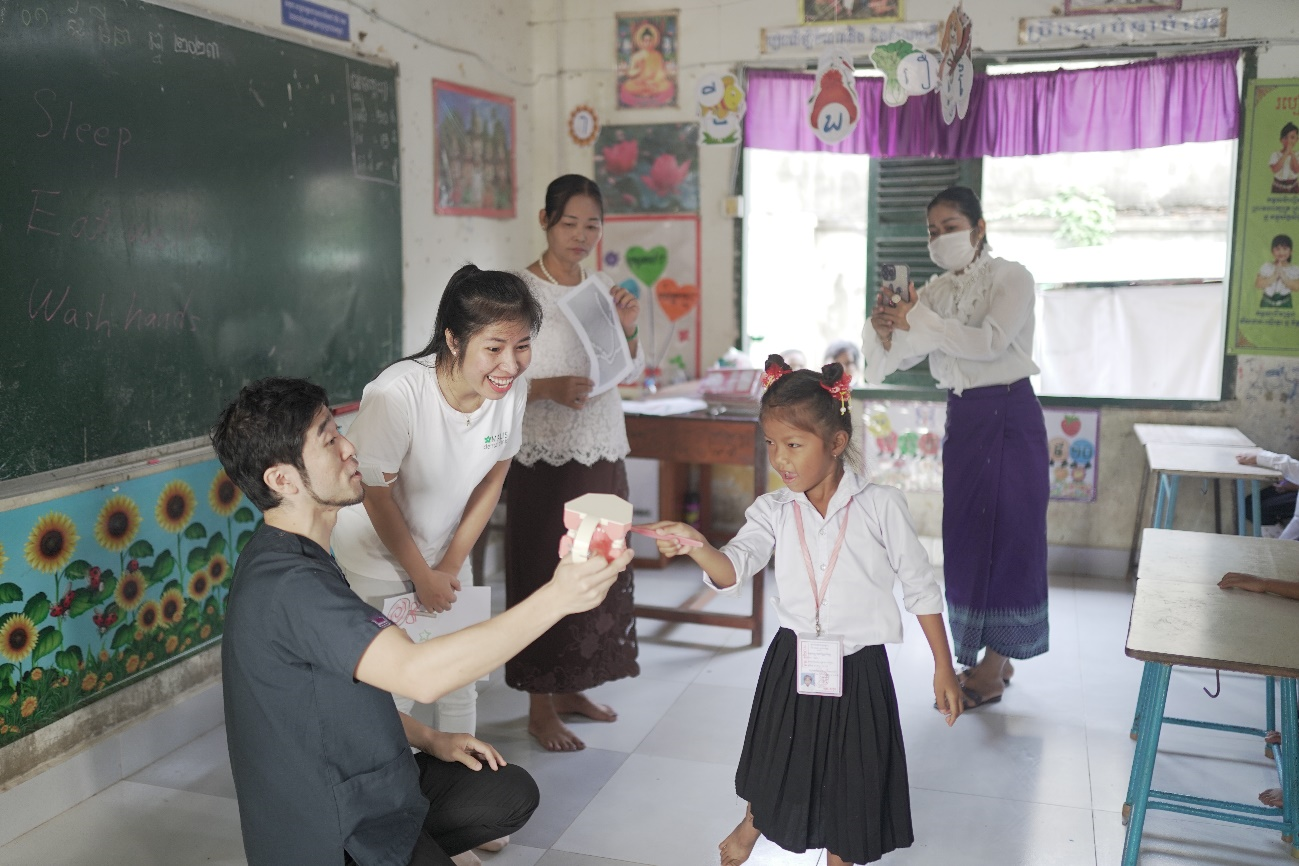 Charion is dedicated to supporting children by allocating a portion of its sales.

We conduct activities nationwide in Japan to educate children about dental knowledge and proper brushing techniques, aiming to raise awareness of preventive dentistry and oral health.

Furthermore, we provide support by donating dental supplies such as toothbrushes to orphanages in developing countries, both within Japan and abroad, ensuring that these resources reach the hands of children in need.

Under the company's guiding principle of "Making the best smile over the world," Charion will continue its support for the dental health of children in the future.

Company Profile
Company Name:CHARION Co.,Ltd
CEO:Teppei Tsunoda
Address: 4F BPR Place Kamiyacho, 1-11-9 Azabudai, Minato-ku, Tokyo, 106-0041, Japan
Business Description: Development and sales of oral care products, development and sales of BIHAKU series, media business, whitening net
WEB:https://charion.co.jp/en/